Pikes Peak Periodontics – Now offering TwinLight laser periodontal therapy in Colorado Springs!
I've been practicing dental hygiene at Dr. Price's office over the past year. Maybe you've seen me for a periodontal maintenance appointment (this is a dental cleaning for a patient who has been diagnosed with gum disease). In that case, you'll know the first 15 minutes of the appointment are spent performing laser therapy.
So, what is laser periodontal therapy?
Let's start at the beginning. Laser is an acronym for Light Amplification by Stimulated Emission of Radiation. The word radiation can sound negative. However, laser used on live tissues are non-ionizing radiation. This type of radiation can cause change in tissues but cannot cause damage by free radicals (ionizing radiation, like a sun burn). Essentially, electrons can absorb or emit energy. In harnessing this emission the energy can be absorbed at a targeted point. This absorption creates the desired effects of laser therapy.
Laser technology has multiple applications in many fields. In a periodontist office we use lasers for biostimulation. Biostimulation encompasses advanced wound healing, tissue curettage, collagen growth and anti-inflammatory effects. Tissue curettage decontaminates periodontal pockets. Encouraging collagen cells to grow results in a tighter matrix of the gum tissue. Bacteria find it difficult to attack healthy tissues.
Laser Periodontal Therapy, what to expect
For treating periodontal disease, Fotona's TwinLight® Periodontal Treatment (more info) is a comprehensive and minimally invasive periodontal therapy incorporating the power of dentistry's two most effective laser wavelengths: Er:YAG and Nd:YAG. The TwinLight® approach enables wavelength-optimized treatments for periodontal therapy (such as WPT™), which create the optimal conditions for healing periodontal tissues. What's more, TPT prevents infection and promotes reduction in pocket depths.
The TwinLight® procedure is performed in three simple steps:
Step 1: The Nd:YAG laser removes the diseased epithelial lining of the periodontal pocket and improves access to the root surface.
Step 2: The Er:YAG laser is used to thoroughly remove microbial biofilm and calculus from the root surface.
Step 3: The Nd:YAG laser energy is used to coagulate and promote the formation of a stable fibrin clot.
At Pikes Peak Periodontics your health and comfort are our priority and we strive to ensure you the best experience possible. By using the latest tools and procedures available, such as the Fotona laser periodontal therapy system, we can be sure our priorities are met.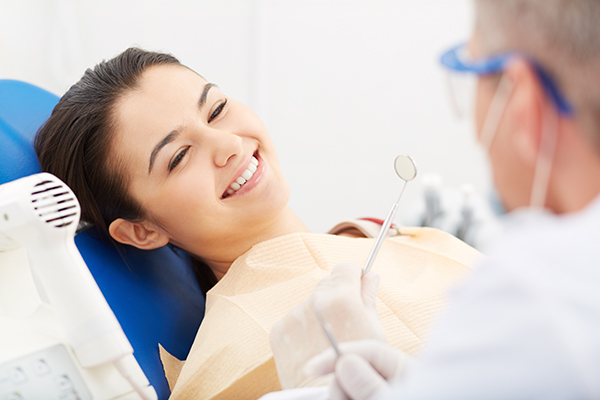 So, the point of laser periodontal therapy: to improve the health of our gum tissues.
I hope you found this blog informative. I welcome any questions related to this topic and will answer them at the beginning of next month's blog on the inflammatory process.