Meet Dr. Ursula M. Price, DDS, MS
Dr. Ursula Price is a native of Nebraska where she studied at the University of Nebraska at Kearney. She then relocated to Texas where she was accepted into the Caruth School of Dental Hygiene, part of Baylor College of Dentistry, from which she graduated top of her class earning her the program's Gold Medal Award.
After working as a dental hygienist for a year, Dr. Price was accepted into Baylor College of Dentistry. In 2009, she obtained her Doctorate of Dental Surgery (DDS) degree while also earning scholastic recognition during her dental school education. Dr. Price returned to Nebraska to complete her post-graduate periodontal residency.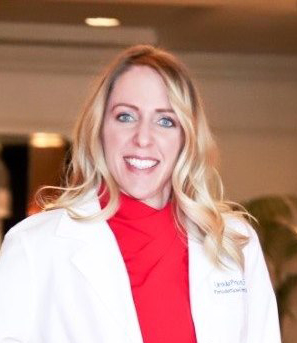 During her training she received numerous honors and awards for her exceptional dedication and competence. She also gave many hours of instruction in undergraduate periodontics to students during her final two years of training. In 2012, she earned a Master of Science in Oral Biology and Certificate of Periodontology from the University of Nebraska Medical Center, College of Dentistry. To stay on top of the latest advances in periodontics, she also attends numerous continuing education courses.
She is married and the mother of two very rambunctious and sweet hearted young boys. She spends her time outside the office with her family enjoying her time together with them. She also makes time for reading, baking and arts and crafts.